Loyola College
Prinicpal's Message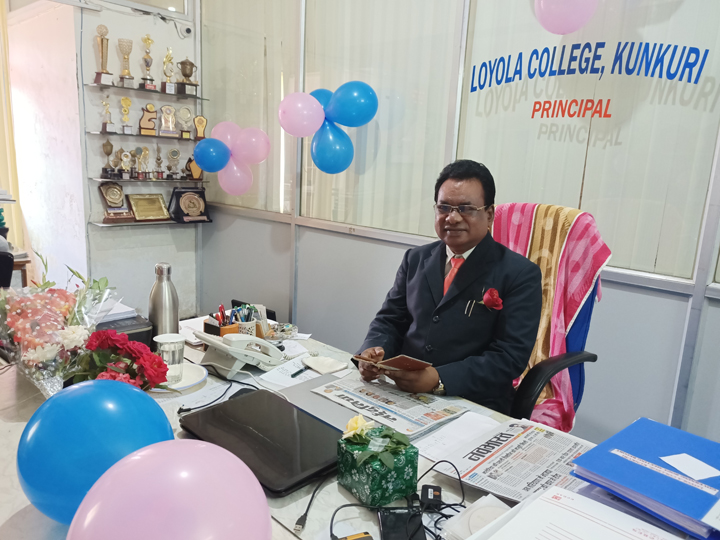 Loyola College, a Catholic minority institution affiliated to Sant Gahira Guru University, Ambikapur, is located at Kunkuri, Dt. Jashpur, C.G., which is a semi-urban area. It was founded by Loyola Jesuit Society, Kunkuri in 2005. It is totally a self-financing College. Loyola College is run by the Society of Jesus which runs the leading education institutions of the world. The motto of the College is 'Excellence and Transformation'. Excellence means best academic result and academic activities; transformation means being new person with good character and leadership which changes the society.
Read More →
All About
ST. IGNATIUS OF LOYOLA
College is named after St. Ignatius of Loyola, a Saint who was born at Loyola in North Spain, in 1491. He at first pursued a military career. In 1521 in the battle of Pamplona against King Francis I of France, he was struck by a canon shot that wounded one leg and broke the other. In the course of his convalescence at Loyola, he first read mundane literature, and when there was no more literature of this kind, he was given a book called "The Life of Christ" and another "The Flower of the Saints".
Read More →